I made my mold this morning and then went right to dyeing. I usually use 1/8 teaspoon of dye because I like just hints of color. But I was using a light color and thought, gee, maybe I need to double it. That was a bad idea. I do not like the way the color came out. So straight away I dyed another piece with 1/8th, like normal. I still don't know if it's as pale as I want it, though.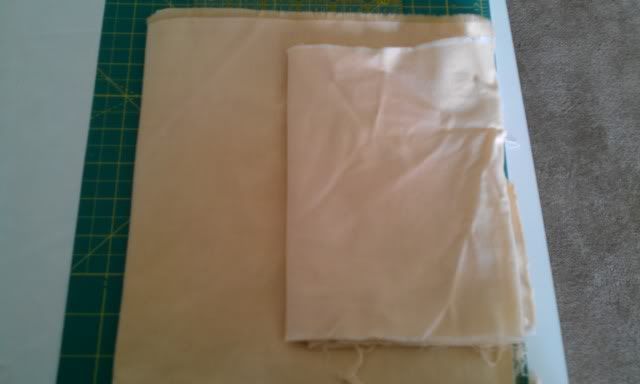 I use Dharma Trading fiber reactive procion dyes. Here are the quantities I use--instructions on are their website:
2 gallons of water for up to 2 yards of pre-washed fabric
1 lb non-iodized salt
1/8 teaspoon dye dissolved in water
1/2 cup soda ash
Every time I've used 1/4 teaspoon I've been unsatisfied with the result.